SpeedoVap Dry Block Nitrogen Evaporator
Few laboratories choose to use DRY HEAT to evaporate samples. With low chances of contamination this model is often the choice for sample evaporation.
Technical Specifications
Maximum Number of Samples
15
Max. Sample Volume
15 mL
Rack Supplied
One block for any one test tube size (options – Eppendorf, Ria vial, Tarson Centrifuge tube)
Heat Block
Ambient to 80°C.
Timer Range
1 min to 9 hours 50 mins hours/indefinite
Gas Supply Requirements

Min. inlet pressure 70 psi

Max. inlet pressure 100 psi

Gas can be turned 'ON' for any/ each of three independent manifolds

Gas Regulator and Gas Gauge Range
Provided – manually adjustable.
Gas Flow required
45 LPM
Exhaust
In-built , 1 m Duct hose provided
Power Requirements
230 VAC at 50 Hz
Net Weight
18 kg
Shipping Weight
25 kg
Certifications

2004/22/EC Measuring Instruments Directive,

2014/35/EU Low Voltage Directive

2009/105/EC Simple Pressure Vessels.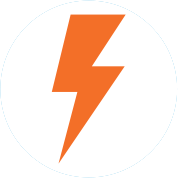 Quick Product Locator