SpeedoVap LX Nitrogen Evaporator
Several users do not require the high end features found in most evaporators. To meet the demand of small testing labs, we offer a low cost Nitrogen evaporator with basic functions at budget price. The main features of the evaporator are retained.
Technical Specifications
Maximum Number of Samples
30/50
Max. sample volume
30 mL
Rack Supplied
Any one Rack listed based on requirement. (optional additional racks can be ordered separately)
Water Bath Temperature
Ambient to 80 °C.
Timer Range
1 min to 10 hours/indefinite
Gas Supply Requirements

Min. inlet pressure 70 psi

Max. inlet pressure 100 psi

Gas can be turned 'ON' for any/ each of three independent manifolds

Gas Regulator and Gas Gauge Range
Provided – manually adjustable.
Gas Flow Required
90 Lpm/150 Lpm
Exhaust
In-built ,1 m Duct hose provided
Power Requirements
230 VAC at 50 Hz
Net Weight
18 kg
Shipping Weight
25 kg
Certifications

2004/22/EC Measuring Instruments Directive,

2014/35/EU Low Voltage Directive

2009/105/EC Simple Pressure Vessels.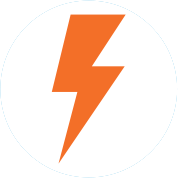 Quick Product Locator